Our Team
After many years working for leading manufacturers supplying the indoor grow market, our team joined forces in late 2020 to help growers design and equip their controlled environment agriculture (CEA) facilities. Our collaborative approach working with investors, growers, general contractors, architects and engineers means we can leverage our knowledge and expertise to deliver practical, innovative, and cost-effective solutions for their LED grow lights, heating, ventilation, air conditioning and dehumidification (HVACD) systems, benches and racks, and control systems.
Our team's experience includes facility assessments (including electric power capacity and needs), sensible (cooling) and latent (humidity) load determinations to assure a properly controlled growing environment, and procurement of equipment from our network of leading vendors. 
 After identifying a market need for a quality LED grow light at an affordable price, we developed our custom spectrum Neocision LED grow lights for flower and vegetative stages.  We support our grow lights with custom lighting layouts, dimming control options, and power cable harness systems for bench and rack applications to reduce lighting installation costs. 
 Our team has advised over 50 indoor grow facilites in 12 states covering more than 500,000 square feet of indoor cultivation helping growers get to first harvest sooner with an optimized, cost-efficient facility design. To learn more about our design services, Click Here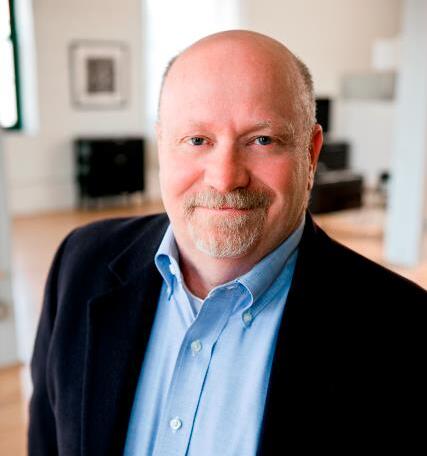 James R. (Randy) Shipley
Randy is a co-founder and the President of RSX Enterprises and is responsible for sales, marketing, product development and technology. He also leads RSX's design, build and facility start-up advisory services team, with a focus on assisting cultivators with facility and floor plan design assistance for lighting, benching, HVACD and other critical growing systems.
Prior to co-founding RSX, Randy was active in the design and build consulting and supply chain management for cannabis cultivation facilities in over 12 states covering more than 500,000 square feet of indoor cultivation. Because Randy becomes involved at the all-important design stage, he is well positioned to advise growers on the different types of facility systems available and bring innovative and cost-effective controlled environment agriculture solutions to indoor cultivators of all types.
Randy currently serves on the Board of Directors of Surna Inc. (OTCQB: SRNA), a leader in environmental control systems for the CEA market. Surna (www.surna.com) designs, engineers and sells cultivation technologies for CEA. Headquartered in Boulder, CO,
Surna leverages its experience in this space to bring value-added climate control solutions to its customers that help improve their overall crop quality and yield, optimize energy and water efficiency, and satisfy the evolving state and local codes, permitting and regulatory requirements.
From 2017 until 2021, Randy helped relaunch VividGro's horticultural lighting, a division of Lighting Sciences which was owned and funded by Pegasus Capital Partners. Randy was the Vice President of Sales and Marketing and led the new product development that resulted in the successful launch of GroMax, FlowerMax and VegMax product lines available at leading hydroponics stores in both the United States and Canada as well as direct sales to cultivation facilities in 15 states, multiple Canadian provinces, and Puerto Rico. His successful sales efforts led to additional funding being obtained from Merida Capital Partners, where Randy continues to provide facility design and consulting services today.
In 2019, Randy led the efforts to create GroAdvisor to assist in facility planning and development and source other environmental and cultivation products and services for cultivation facilities and their lead investors in MA, PA, VA, WV, MO, OK and Puerto Rico over a 2-year period. In 2021, Randy retired from GroAdvisor and founded RSX to continue his efforts in design, build and implementation for cultivators in North America.
From 2014 to 2017, Randy, acting in several executive roles, helped build multiple business lines for MJIC Inc. (now CNSX: MSVN); these roles included being a member of the board of directors, Chairman and President. Randy has been active in the cannabis business, where he has founded various summits such as the Marijuana Investor Summit and been involved in many educational workshops and business expos. Previously, Randy was an officer and chief revenue officer with Carrier Access Corporation (CACS), a public company trading on Nasdaq. Prior to Carrier Access, Randy worked at Williams Companies in their telecommunications divisions.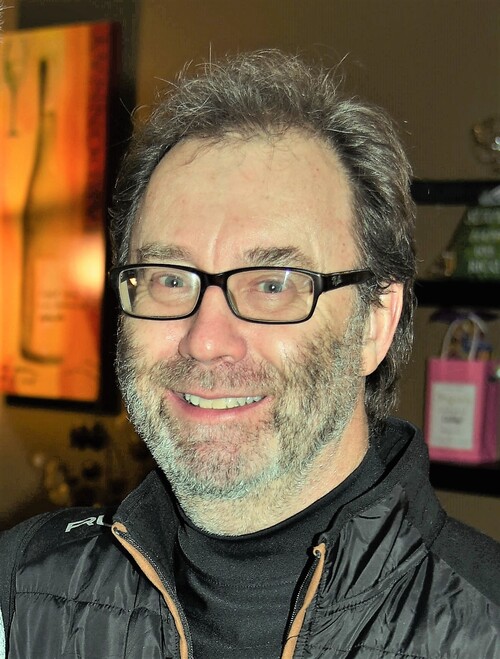 Frederic (Rick) Schweiger
Rick is a co-founder and the Vice-President of RSX Enterprises and is responsible for operations, corporate and financial matters, and strategic partnerships. He also works closely with cultivators on financial modeling, return on investment analysis, and various equipment financing options.
In April 2021, Rick was instrumental in teaming with Marosi Designs LLC d/b/a BVV, a solutions leader in the extraction and processing industry since 2013, to help launch a best-in-class, proprietary line of LED lighting fixtures:
BVV Neocision Spectra Elite light – targeted to craft and commercial growers.
BVV Neocision Pro Light – targeted to price conscious craft and smaller commercial growers, plus home and hobbyist growers.
BVV Neocision Spectra – a vegetative light for the craft and commercial grower market. Prior to co-founding RSX, Rick founded FMS Ventures, LLC, which worked with cannabis-related ancillary product companies, with special emphasis on controlled environment agriculture systems as well as extraction and processing equipment and technologies. With over 30 years' experience as a chief financial officer, general counsel and capital markets expert, FMS Ventures provided an execution-oriented, outsourced solution to 
deliver operational efficiencies to increase bottom-line results, facilitate organic, strategic and acquisitive growth, open more doors to capital access, and maximize enterprise value.
From 2010 to 2017, Rick served as the Chief Operating Officer and a director of Keating Capital, Inc., a $100 million publicly traded growth equity fund. As a member of the investment committee, Rick was involved in investments in over 20 venture capital-backed growth or technology companies, including LifeLock (NYSE: LOCK), TrueCar (Nasdaq: TRUE), Xtime (sold to Cox Automotive), and Jumptap (sold to Millennial Media).
From 1999 to 2009, Rick founded and operated Garisch Financial, Inc., a financial and business advisory firm, where he helped over 20 private companies complete "going public" transactions and provided due diligence, structuring, negotiation, regulatory compliance, and private placement financings.
In 1993, Rick joined Old World Industries, Inc., a $500 million manufacturer and marketer of automotive products and industrial chemicals worldwide, whose brand names included PEAK antifreeze and SPLITFIRE spark plugs. As CFO and General Counsel, Rick shared P&L and strategic growth responsibilities with the Presidents of the Automotive and Industrial Chemical divisions.
Mr. Schweiger started his career in private practice as a corporate, tax and M&A attorney, and then joined The Boucher Auto Group, Inc., the largest retail automotive dealership group in Wisconsin, he led the acquisition team increasing the number of dealership locations from three to 12 over a three-year period.
Mr. Schweiger is a 1987 graduate of New York University with a Master of Laws in Taxation, a 1985 magna cum laude graduate of Marquette University Law School with a J.D., and a 1982 magna cum laude graduate of the University of Notre Dame with a B.B.A. in accounting.