Design Build Coordination Services
RSX can provide concept design and can work with you at any stage of your planning and construction – including working with you pre license application. Whether you are doing full design build or design bid build, having someone on your team that understands cultivation operations, facility layout, best practices for construction, and supply chain acquisition will be a key to the long term success of your cultivation business. 
Get RSX Involved Early – We Offer a Free Preliminary Project Assessment
RSX can provide the most value to your grow room setup and design build when we are involved early on to work with your architects, engineers, and contractors.  This allows us to guide you and your professional team to address the cannabis-specific issues that we have seen become problematic  – and costly! – in projects that do not have the right team and coordination.
RSX can provide concept design and work with you at any stage of your planning and construction – including Cultivation Facility Design Build Coordination Assistance
From assessment to design build coordination assistance to start-up, RSX wants to be your trusted advisor to help you and your team in grow room setup and design systems that best fit your operational, budgetary and scalability needs.
Assessment
Review License and Regulations
Validate Financial Plan and Budgets
Assess Facility Concept Plans
Define Goals and Objectives
Create Move Forward Plan and Timeline
Design
Manage Design Process for Irrigation, Climate Control, Benches, Air Flow and Lighting
Establish List of Building Components to be Used
Implement Request for Proposal (RFP) Process on Equipment
Review Architectural and MEP Plans
Create Load Calculations for

 

HVACD

 

Requirements
Build
Advise on Engineering Design & Equipment Specification
Assist in Development of systems Integration
Supply Chain Updates for On-time Delivery Coordination
Define Controls Requirements – Hardware &Software
Facilitate Project Management & Troubleshooting
Start-up
Coordinate Vendor Systems Commissioning
Assist in Facility Monitoring & Controls Implementation
Finalize Supplies and Equipment Procurement
Reconcile Vendor Purchases Made
Implement Cultivation Phase-in Plan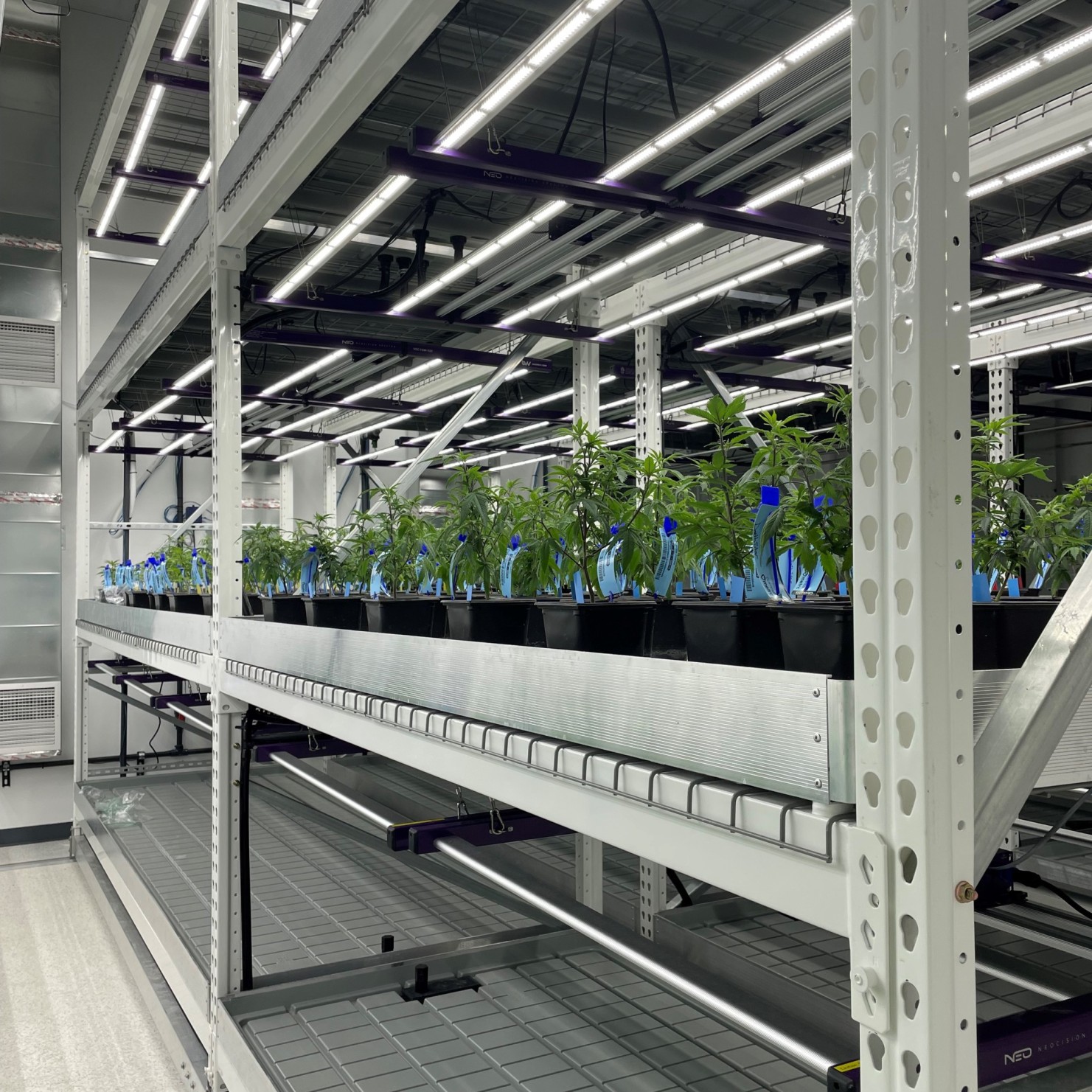 The RSX Value-Added Proposition
RSX designs concept layouts for your critical growing systems focused on your cultivation methods to:
Optimize space utilization,
Increase product yield, and
Maximize operational efficiencies
RSX works with you and your team to design a floor plan for the grow facility including:
Sizing of plant growing rooms for clone, vegetative and flower stages, as well as other production areas including dry, cure, trim and packaging.

Develop optimized lighting layouts specific to your requirements and canopy size with appropriate placement diagrams using industry leading horticulture lighting tools and AutoCAD.
Working with your MEP engineers on sensible and latent load calculations and HVACD requirements.
Sizing and placement CAD diagrams for your grow benches and/or multi-level racking systems.
Assisting with the lay-out and design of irrigation and nutrient delivery system.
Negotiating upfront equipment costs using robust RFP process and review.
Optimizing space planning for cultivation workflows and labor utilization.
Creating lower operational cost, easy-to-manage perpetual harvest schedules.
Analyzing your facility's operational and energy efficiencies.
Experienced Team With Design Build
Our team started working with caregivers in Michigan in 2010. We learned about the plant first before designing facilities. The experience in facility design is derived from more than 30 years in the telecom industry that included build out and on site managed services for some of the largest data centers in North America.
After many years working for leading manufacturers supplying the indoor grow market, our team joined forces in late 2020 to help growers with design build coordination and equip their controlled environment agriculture (CEA) facilities.
Our collaborative approach working with investors, growers, general contractors, architects and engineers means we can leverage our knowledge and expertise to deliver practical, innovative, and cost-effective solutions for their LED grow lights, heating, ventilation, air conditioning and dehumidification (HVACD) systems, benches and racks, and control systems.
Our team's experience includes facility assessments (including electric power capacity and needs), sensible (cooling) and latent (humidity) load determinations to assure a properly controlled growing environment, and procurement of equipment from our network of leading vendors.
After identifying a market need for a quality LED grow light at an affordable price, we developed our custom spectrum Neocision LED grow lights for flower and vegetative stages.  We support our grow lights with custom lighting layouts, dimming control options, and power cable harness systems for bench and rack applications to reduce lighting installation costs.
Our team has advised over 50 indoor grow facilites in 12 states covering more than 500,000 square feet of indoor cultivation helping growers get to first harvest sooner with an optimized, cost-efficient facility design.